The rise of the sports association TSG Hoffenheim began exactly here—in the Dietmar-Hopp-Stadion stadium and with Horst Heinlein. He is the voice of the club. He has witnessed a number of historic moments in sports history from his booth and he even welcomed the 'Kaiser', the so-called 'Emperor'.
Shortly before 2 p.m. things have started to get serious. The fans have taken a seat outside at the blue seat shells: families, couples, children, parents and grandparents—the blue-and-white scarf tied around their neck and the compulsory stadium sausage in their hand. Inside, Horst Heinlein takes a look at his notes to check the line-up. He had marked the complicated names in advance and asked the persons in charge for the correct pronunciation. The crowd sings the local anthem, the 'Badnerlied' and Horst's voice resounds cheerfully from the speakers, now we're cookin'. "A warm welcome to all of you here in Hoffenheim! We are looking forward to a fair and exciting match against the SC Sand."
Horst is the voice of the football club TSG 1899 Hoffenheim. For Bundesliga home matches, he welcomes the visiting team to the big stadium, the PreZero Arena in Sinsheim, and announces the interim results of other matches. His true domicile, however, is the booth of another stadium: the Dietmar-Hopp-Stadion in Hoffenheim—the place, where everything began and where the First Women's and the men's junior sections continue to stage their matches even to this day. Today, the Bundesliga Women play against the SC Sand. Horst sits in his booth once or twice per week, sometimes even three times. Before he began to do the announcements also for the ladies' matches, he asked his own lady's permission, because "I already spend my weekends in the stadium."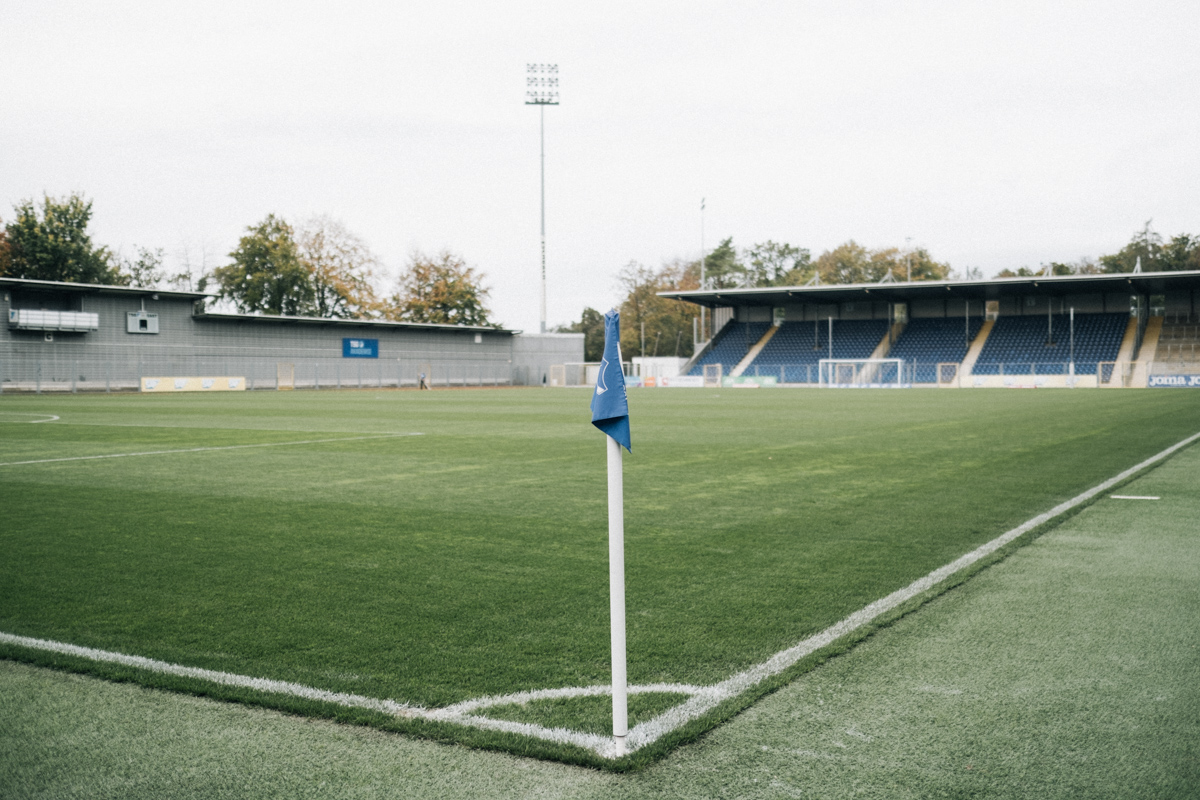 The Dietmar-Hopp-Stadion sits enthroned at the slope of a hill above the Sinsheim part of town Hoffenheim with its almost 3300 residents. The floodlight masts are well visible form the lower village. The stadium holds some 6350 fans—almost twice as many as there are local Hoffenheim inhabitants. The atmosphere is professional and informal at the same time. Be it on the little standing-room stand or at the seating area: The spectator is always close to the event on the natural-grass pitch, always close to the scene.