About half a million people from 160 nations live in Mannheim and Ludwigshafen. Separated by the Rhine and connected by two bridges, these two cities form the vibrant urban heart of the Rhine-Neckar Metropolitan Region. The third major town in this conurbation is Heidelberg, located nearby and yet its character couldn't be more different. A city of similar proportions, it is a centre of science and internationally renowned for its university and, of course, the picturesque old town with the Heidelberg Castle ruins towering above it.
Mannheim
Mannheim is the largest city in the Rhine-Neckar Metropolitan Region. It is home to over 300,000 people who live on a chessboard, as a glance at the city map immediately reveals. The former prince-electors' residence was constructed according to an orderly plan. The heart of the city in front of the baroque Palace spills outward in a grid pattern, bordered to the north by the Neckar and to the south by the Rhine. It is an industrial city located between two rivers and makes an important junction for ICE and goods trains as well as for cargo ships in Germany's second largest inland port. Yet, it is surrounded by several nature reserves, such as the Dossenwald forest with its sand dunes and the Reißinsel island, one of the most important bird refuges in the Rhine Rift Valley. As a working-class city Mannheim has always been home to various cultures, which have contributed to transforming its creativity into an actual industry here. A city with many contradictions—one in which there is much to discover.
Colourful Picture Book Town: The 'Stadt.Wand.Kunst' project has transformed many façades in Mannheim into pieces of art
Flying through town: On an obstacle course through the urban jungle with the freerunning athlete Tim Weickenmeier:
Where our past is our presence: In the Technoseum everyday objects tell stories from the past:
Ludwigshafen
Philosopher Ernst Bloch (1885–1977) once described his birthplace as a 'seaside town inside the country,' in which, in his view, things were more 'honest' than in Mannheim. In fact, the two cities are separated by more than just by the Rhine, which also marks the border between Baden-Württemberg and Rhineland-Palatinate. Ludwigshafen actually belonged to Bavaria when it was founded in 1859 (hence the name in reference to King Ludwig I of Bavaria). It has always been the region's industrial hub, not least because of the Badische Anilin- und Sodafabrik (BASF), one of the largest chemical companies in the world now. It goes without saying that the city's venerated son has been given a place of honour in a former industrialist's villa, which has become an exhibition site not only for Bloch's philosophical legacy, but also for a reproduction of his Tübingen study room, behind glass and even including his reading glasses and the odour of cold pipe smoke. There is a lot to discover in Ludwigshafen, such as the Festival des Deutschen Films, one of Germany's most beautiful film festivals, taking place on the idyllic Parkinsel island; an indoor swimming pool from the 1950s, which even Helmut Kohl appreciated and where, today, art meets water and learns to swim; or a town park where gardening is considered a chess game with the perennials.
Where art learns to swim: One of the most unusual exhibition areas in the region used to be an indoor swimming pool
A chess game with perennials: Harald Sauer experiments with perennials and weeds in the Ebertpark
Capturing it as it is: Joëlle Oechsle and her camera are in search of what lasts and discover Ludwigshafen's old-established businesses
Heidelberg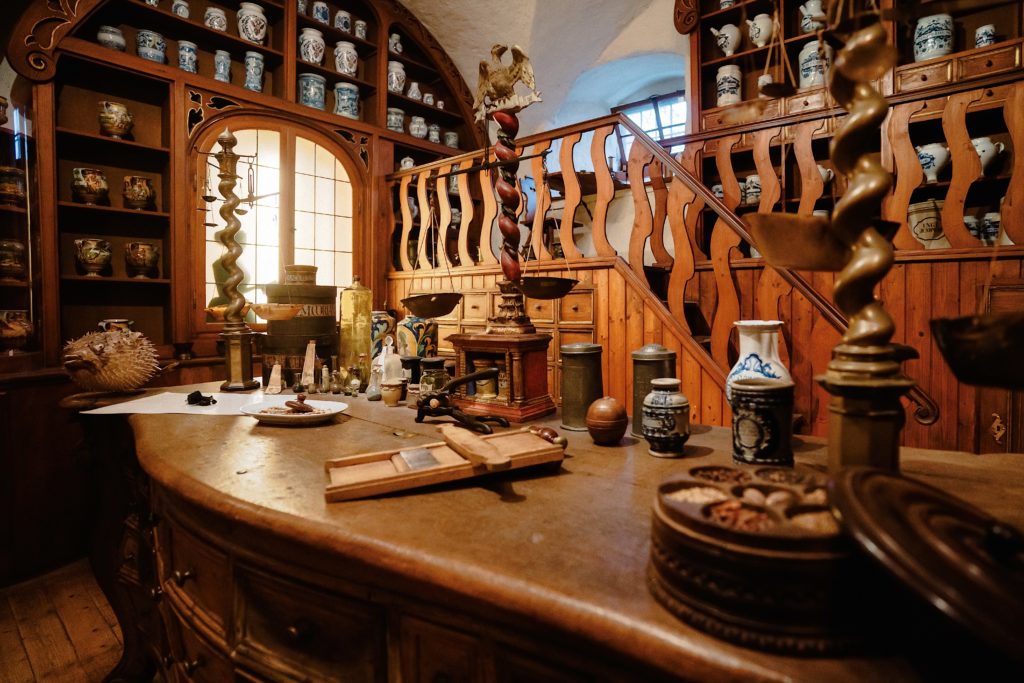 The world-famous castle towers over Heidelberg's old town, where Germany's oldest university and many other internationally renowned research institutions are located. But you certainly already knew all that. But did you also know that Germany's heaviest flat-sharers live here? The flat-share for young bull elephants in the Heidelberg Zoo is unique and provides a home for these young rowdies. Adult humans are only too happy to delve into their own childhood in the Heidelberg sweet shop. And if you don't know what the 'knight's jump' is all about, then maybe you should make your way back up to Heidelberg Castle.
The young bulls from Heidelberg: Animal keepers Tobias Kremer and Stefan Geretschläger run a flat-sharing community for young elephant bulls that is unique in Germany
The Castle calls: Special guided tours make the history of the famous castle ruins tangible
Sweet paradise: You can take away much more than 'just' a pick and mix from the Zuckerladen sweet shop in Heidelberg