From the fortifications of the Roman Empire to the cradle of democracy: Places of evidence of the region's eventful past can be found everywhere throughout the Rhine-Neckar region. Among them, there are three UNESCO World Heritage Sites: the Imperial Cathedral of Speyer, Lorsch Abbey and the Upper Germanic-Rhaetian Limes in the Odenwald. They are unique monuments in the history of mankind. Moreover, significant places of Jewish history can be found in the region, such as the "Heiliger Sand" cemetery and the synagogue in Worms. In the Middle Ages, this town was, together with Speyer and Mainz, an important centre of Jewish life in Europe. These so-called SchUM towns are candidates for the World Cultural Heritage list—the same applies to the Schwetzingen Palace gardens.
Lorsch Abbey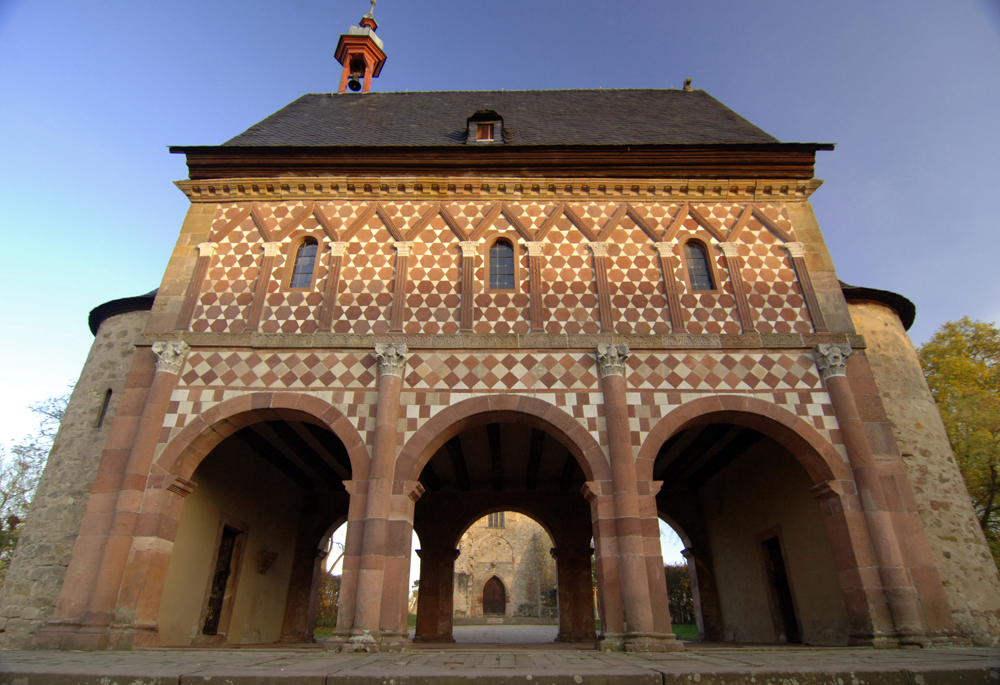 The region's historical genetic code is unimaginable without the founding of the monastery of the Benedictines in 764. In its heyday, the kings of the Eastern Carolingian Empire used to be buried here. It was a powerful monastery with vast connections to the rest of the world. The Lorsch pharmacopoeia is deemed the beginning of scientific medicine of the Occident and the Lorsch Codex Germany's land register. During the Reformation period, this complex fell into decay. Only the Königshalle hall has survived and is now one of the few preserved monuments of Carolingian architecture. The Lorsch Abbey became a UNESCO World Cultural Heritage Site in 1991. And the Carolingian era has become alive once again by means of the Freilichtlabor Lauresham open-air laboratory.
Speyer Cathedral
Speyer Cathedral is a milestone in the history of Romanesque architecture and, apart from becoming a UNESCO World Cultural Heritage Site in 1981, it has been protected cultural property under the Hague Convention. The Cathedral, officially known as the Cathedral of St Mary and St Stephen, is an expression of the imperial power in the Salic era: In 1030, Emperor Conrad II intended to erect no less than the largest cathedral in the Occident. In 1689, it was badly damaged by arson—and reconstructed. The cathedral is, however, not only the largest preserved Romanesque church in the world, but also a save haven for those, who love silence.
Upper Germanic-Rhaetian Limes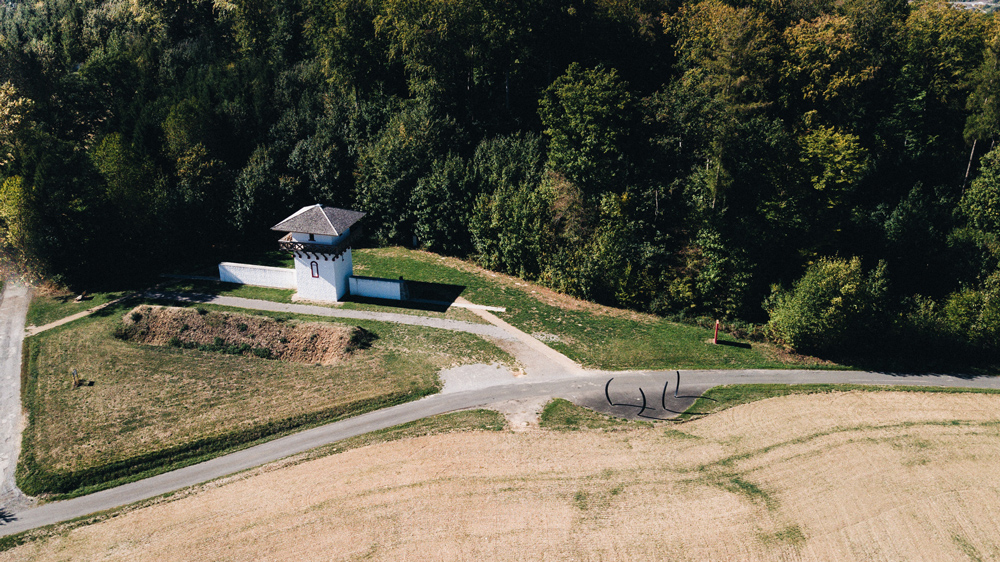 Two Limes fortifications cross the Rhine-Neckar Metropolitan Region: the Neckar-Odenwald Limes and the Upper Germanic-Rhaetian Limes in the east. Comprising a total length of 550 kilometres, it is the longest monument in Europe and has been a UNESCO World Cultural Heritage Site since 2005. It was a protective wall, erected by the sophisticated Roman Empire as a defence complex against "barbarous" Germania. About 900 watchtowers and 120 big and small forts line up along it—one of the most impressive ones was situated in Osterburken. Excavation sites, accessible parts of the wall and reproductions in the Limes park and in the nearby Romans' museum make history tangible—even the momentous attack by the Alamanni in the 3rd century.