There are several refugee hostels in the Rhine-Neckar Metropolitan Region. However, only few people know that the concept of a 'welcoming' culture in south-west Germany goes back to the post-war period: At the instigation of Heinrich Magnani, a priest from Hettingen, Egon Eiermann built a new home for the people expelled from the former eastern territories of Germany in 1948. This way, he brought a metropolitan feeling to the Odenwald.
Egon Eiermann finally arrived. After covering a distance of more than 500 kilometres on foot from Beelitz to Buchen through the war-stricken country, he finally reached his father's hometown. After just a few weeks, the architect found a job: "The opportunities I found in this little place were incredible," he wrote in excitement in a letter in April 1946 to his wife Charlotte, who was staying at Lake Constance. That time, he had long been appointed the town's construction advisor by the mayor of Buchen, Franz Xaver Schmerbeck. And shortly afterwards, he was also recommended to become an official for the national construction advisory authority of the districts of Buchen, Mosbach and Walldürn.
It is a cold morning this day in Buchen-Hettingen. The red bricks used for the construction by Egon Eiermann after the War shine warmly in the winter sun. "They are the first thing that comes into your sight," Hans-Eberhard Müller welcomes his guests with a smile pointing to the beautiful, plain façade. Just a few more steps and you stand right in the middle of the small residential building, the Eiermann-Magnani documentation centre, that is run by his association.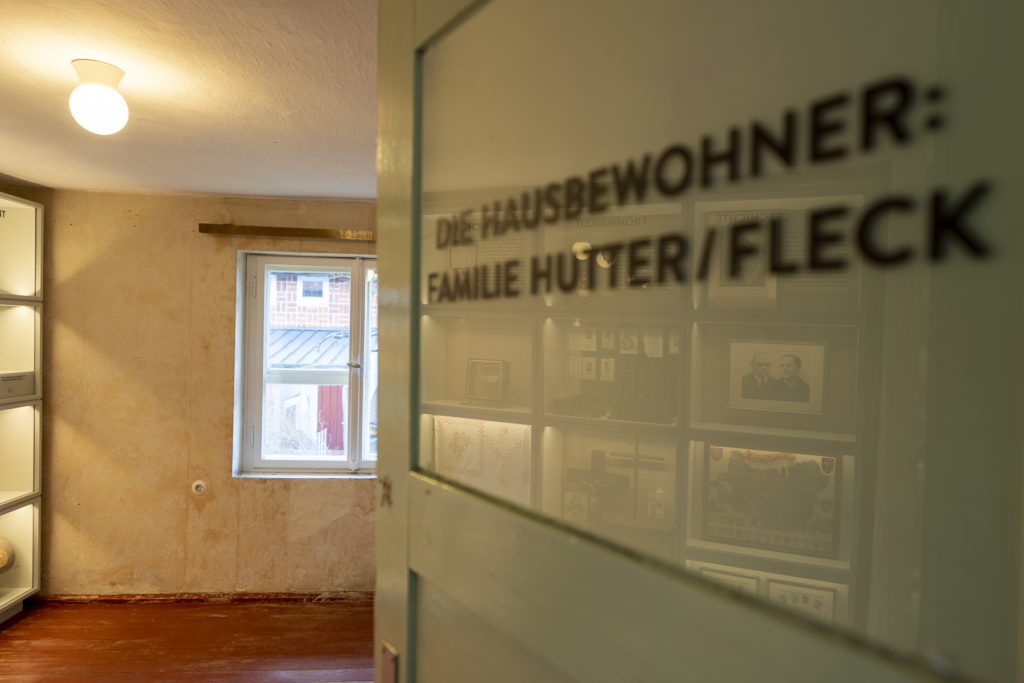 A bright living room, a plain kitchen and a little small corridor open up—comprising the ground floor that the Hutter/Fleck family moved in in 1948. They were one of a total of twelve 'eastern refugee' families from Czechoslovakia who were given accommodation through a cooperative settlement project by the priest Heinrich Magnani (1899-1979) unprecedented in Germany at that time. The project had a prominent partner: the architect Egon Eiermann.