The Kurpfalz-Park near Wachenheim is either an exciting wild animal zoo or a relaxed adventure area. Depending on your point of view. Families with small children in particular are on the move between the Kurpfalz Coaster and the wolf enclosure. Peter Braun Jr. knows every path, every animal and every stone here.
Growing up in an amusement park sounds like a childhood dream. For Peter Braun Jr., however, it was simply everyday life. "I didn't know it any other way, it was normal for me." His father runs the Kurpfalz-Park near Wachenheim together with Andreas Teipelmann. After school, on weekends and during holidays: He was always here. "We rarely went on holiday as a family. It simply wasn't possible in the middle of the high season. At most, we went away for a week in winter." Of course, he also went on the summer toboggan run and spent time playing on the playgrounds. But his favourite places were the falconry and the puppeteers. He would then sit backstage and watch the plays from there, almost all of which he knew by heart. "I remember saying to my uncle at the time: when I grow up, I'm going to be a puppeteer."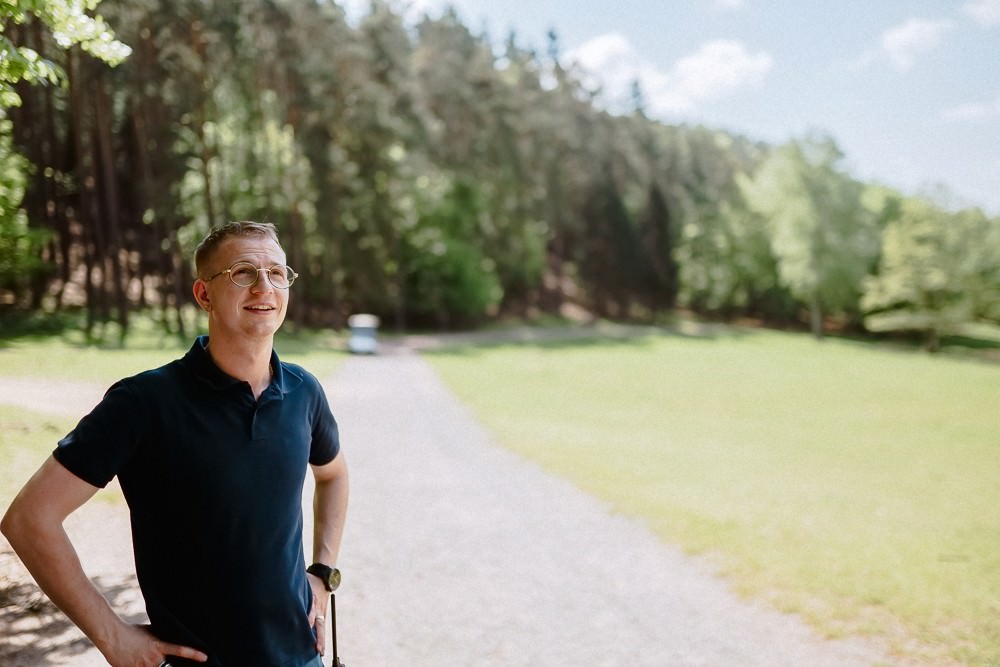 .But he went on to train as an office administrator—right in the park. "My parents always left open the opportunity for my sister and me to join here if we wanted to. And honestly—I don't know what I'd rather do." In a few years, when his father retires, he will take over the park. Despite long hours and despite the seven-day work week in the summer. "Sure, you have to want to do it. But the job is so varied—I could neither sit in the office all the time nor work outside all the time. Working in the park I have both and I always meet friendly people."
A moment ago he was sitting at the till, which his mother Carmen now takes over, while his father disappears into a meeting. His sister Dominique, who does the administrative work, has her day off today—and spends it with her little daughter in the park. The park is a family business. Even the puppeteers have performed their plays for three successive generations. The puppeteers' witch Sauerkraut is just as much a part of the park as the wild boar Wutzel, who greets the guests at the entrance.