In the east of Mannheim you can find a very special place. More than 40 houses spread over several streets. Bungalows, modern wooden blockhouses, elegant city villas. No-one lives here – but more than 100,000 people come and go each year. A visit to the model town where the streets have no names. 
In house no. 7 the morning begins like almost everywhere: in slow motion. The aroma of freshly brewed espresso wafts in through the designer kitchen. Two ducks quack on the terrace, the sun comes blazing in through the wide open front door. A middle-aged couple enters the house hesitatingly. Their eyes scrutinisingly directed at the floor tiles, at fittings, at windows. It is getting busy now in the neighbouring houses, too – that is to say, in the round about 40 prototype houses of the "Deutscher Fertighaus Center" (German prefabricated houses center) – but life somehow has a different feel here.
"The rush will increase until noon," Gerhard Froböse says. "And at the weekends, it is really crowded here." He should know, since he is the building consultant and thus spends a lot of time in sample house no. 7. The building is modern and it is, of course, also tastefully furnished. This is a good place to work. And live.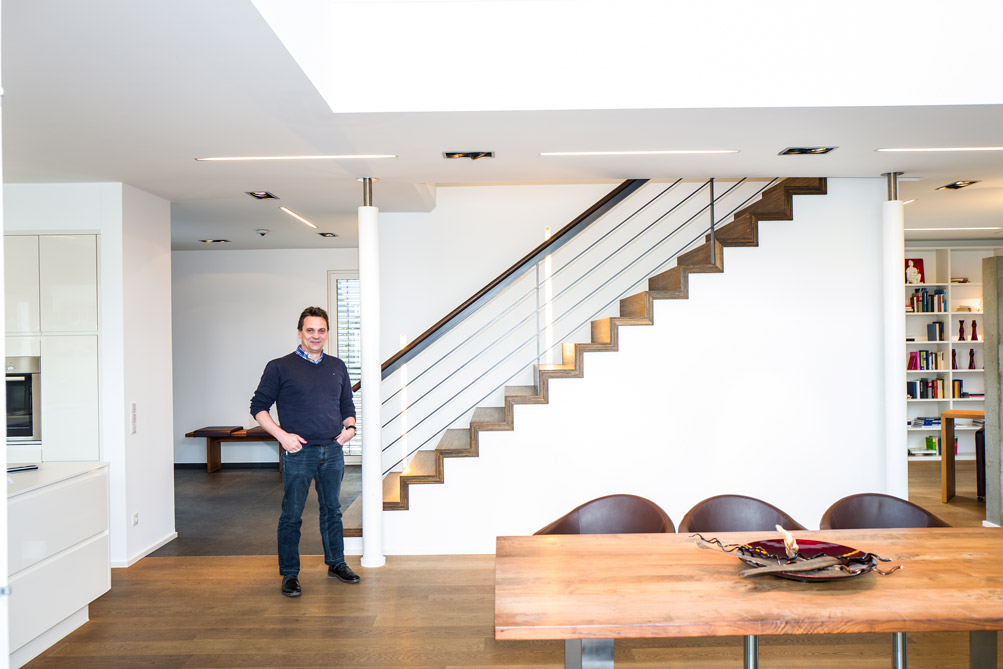 Froböse advises the customers who want to buy a house from the company he works for. The 58-year-old man is one of the few people who spend a great deal of their life in the model house park at the periphery of Mannheim. Change is part of the daily routine in the quarter which is run by the MEAG, the "Mannheimer Eigenheim-Ausstellungs-Gesellschaft" (a Mannheim-based real estate exhibition company). Houses are built, modified, renovated or entirely exchanged.
"I have been working here for twelve years. And this is, after all, the third house now I receive customers in," Froböse says smilingly. That the streets have no names, that there is no bakery and no supermarket around the corner does not bother him. Since it eventually was about showing the divers possibilities of prefabricated housing to the customers.