400 horses live on the stud farm "Kurgestüt Hoher Odenwald" in Waldbrunn-Mülben. Here, Jette Zollmann continues in the third generation what her grandfather built. The mares on the stud farm milk well—and live a life without halters or saddles.
The kids are excited—now, that they are allowed to go inside, into the milking parlour, the mares' "work place". A babble of voices and a shower of questions emerge: Whether they are allowed to touch the horses, how much milk a mare produces. The primary school kids already know that horses can only be milked "when they are girls" and "when they had a baby."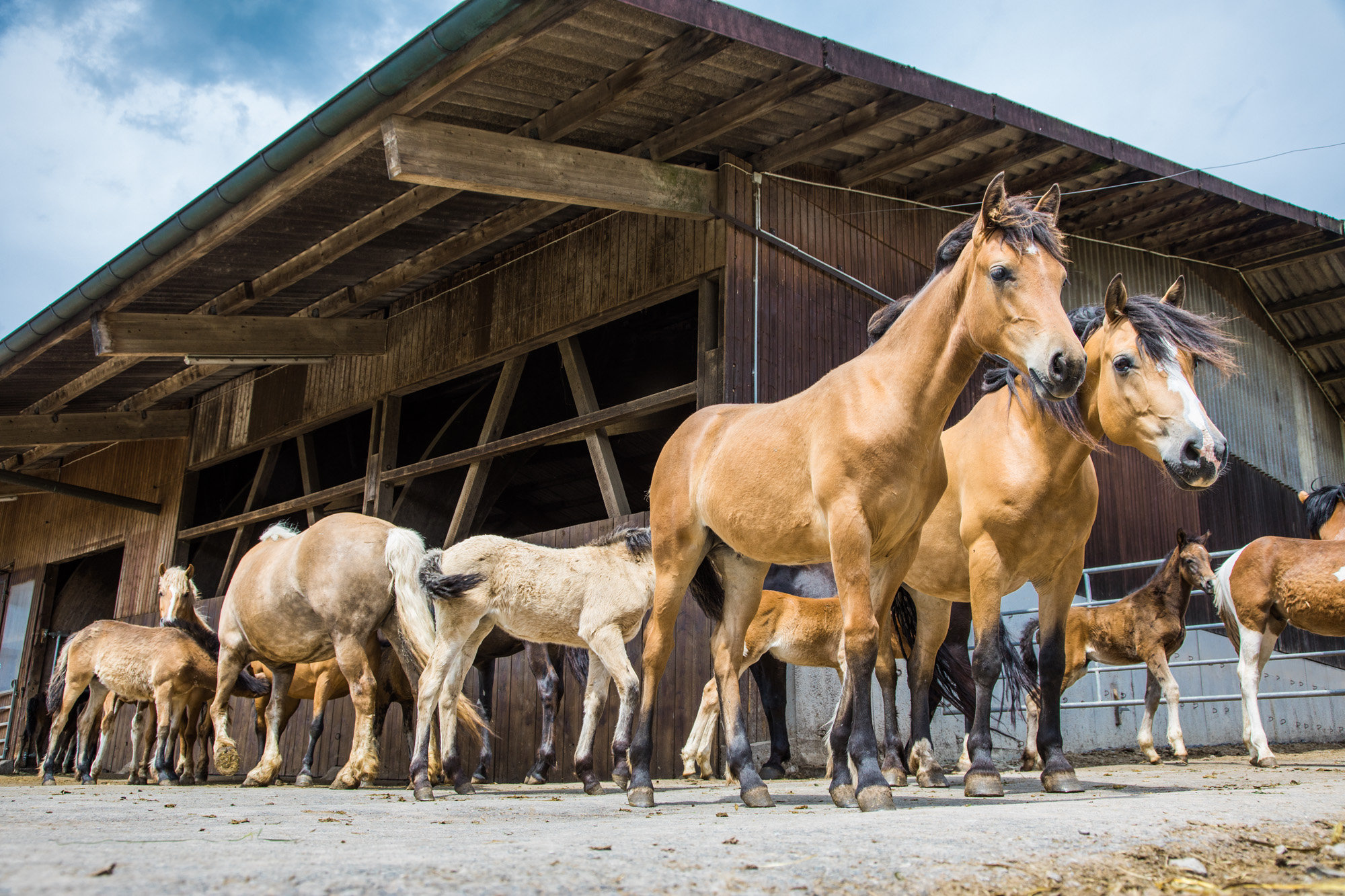 Jette Zollmann attaches the teat cups to a sturdy medium-brown mare. The animal seems unimpressed by the milking equipment and the noises of the children. The horses are used to visitors here at the "Kurgestüt Hoher Odenwald" in Waldbrunn-Mülben. The start button is now pressed and the milk begins coursing through the cooling hose—directly into the dairy next-door, belonging to the stud farm.
Anywhere from 90 to 200 mares are currently producing milk, each about one litre of milk—three times a day. One of the pupils is very quick in his mental arithmetic: "That is 270 litres." Answering the question if milking the mares hurts the animals Jette Zollmann gives a clear answer: "They would not stand still if it did." The young visitors learn that the foals need the milk of the mares for themselves during the first six to eight weeks and that the mares go to the milking parlour only after that time—and after they have fed their young first. Mares and foals are together again in the afternoons.
The Zollmann family keeps 400 horses at four farms on a total area of 450 hectares. 50,000 litres of organic mare's milk are processed per year. All of this work is performed by five family members and ten employees with the help of seasonal workers.