Ever since architect Jörg Seitz opened the manhole covers and discovered a historic tunnel system deep down underground, his life—as well as that of the city of Landau—changed forever.
Landau? In a manner of speaking the Palatinate city is the Troy of the region. Each epoch left its traces, layer atop layer, on the historic walls of the Southern Palatinate city. If you could turn back time 300 years, you would see that the city even was something close to a Venice of the Palatinate region. The blueprints of French architect Sébastien Le Prestre show that originally 27 locks regulated the water level in the trenches of the fortification, which was built in the 17th century, then almost disappeared and is now celebrating its resurrection: Landau fortress.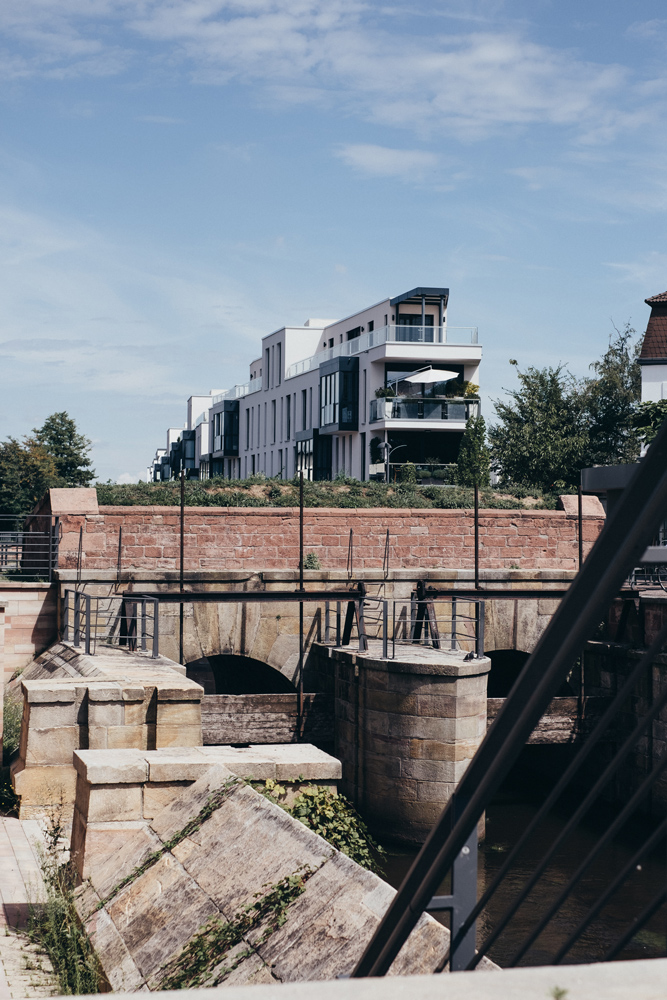 "Excuse me, please, could you tell me where the fortress is?" Some years ago, architect and city planner Jörg Seitz stood in the Luitpoldpark in Landau and, pretending to be a tourist, asked students for directions. The answers he received were always the same: The people questioned shook their heads and shrugged, not suspecting that they were standing directly upon the fortress ground.
This scene took place some years ago now. At that time, Jörg Seitz worked at an office in Stuttgart, but at weekends, he acted out his true passion—showing visitors the historic sites of his hometown Landau as a tourist guide.
Much has been achieved since his impromptu pop-quizzes. Word has got around that this old fortification rests underneath a large part of the historic city centre, covered by earth and overgrown by plants. This insight was gained by Jörg Seitz amongst others. For years, not one day has gone by without him sensitising his fellow people for the historic heritage underground, underneath the city.
"My life has changed. In the meantime, I have become a father and I have quit commuting to Stuttgart. It all started with the foundation of our association. Officially, it is termed Festungsbauverein Landau – Les amis de Vauban e.V. (Fortification Association Landau), but we simply call ourselves the biggest underground movement of the city."
The existence of walls and catacombs in the Palatinate subsoil had of course been known before the foundation of the association. There had not been one construction project without the excavators having a tough time with metre-thick sandstone walls. During the preparations for the horticultural show Landesgartenschau it happened again. But this time, they did more than just fetch the jackhammer, they took a closer look.