Over a century ago Pétanque, a highbrow version of boules, became popular in France. In the south Palatinate town of Landau, the first Pétanque clubs emerged about 30 years ago and today people all over the Palatinate play the game: in Worms, Grünstadt and Ludwigshafen, where artist Jürgen Hatzenbühler from Limburgerhof gets the ball rolling in his position as sports director of the German Pétanque organisation.
It is no coincidence that Pétanque spreads somewhat virally across the Palatinate. The first clubs were already founded in the early 1990s in the former garrison town of Landau. The French target-ball game then blazed its way to the Palatinate through French-German associations and the French soldiers stationed there, before it spread across the entire country. The number of club membersincreases every year, which is only the case in very few sports disciplines in Germany. Today, people throughout the Palatinate, from the Eastern Palatinate to the French border, play the game passionately—in about 30 clubs.
There are various reasons for the rising popularity of Pétanque. The game symbolizes "joie de vivre" and, like in France, there are more and more sites, because the gravel grounds are cheap and low in maintenance. The construction of such sites is funded for cultural exchange by the EU: Pétanque isa discipline for everybody and promotes an intergenerational sense of community. It is said that the boules were originally thrown on the move. Elderly and impaired participants could not practise it this way, hence, the rules were adapted. From then on, the boules were thrown from a standing position. This seems plausible, because in Provençal, a variety of the Occitan language, "Pétanque" means "with the feet together."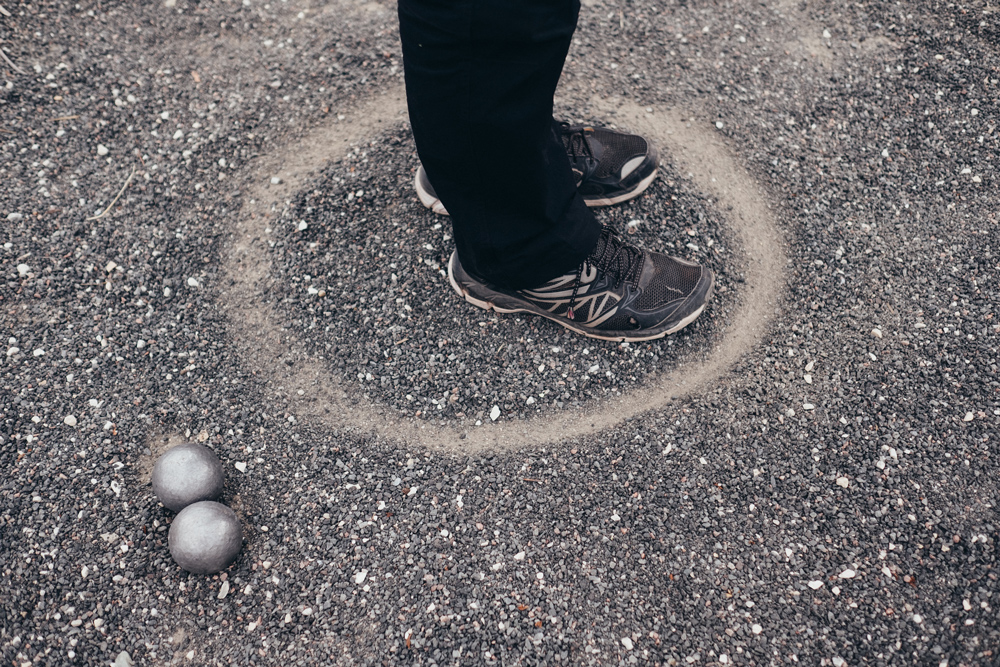 Today, the game is very popular among people, who do not exactly belong to the category of top athletes, but who do want to exercise some outdoors. "Here in Oppau, it was the elderly handball players, who founded the division. Their discipline had become increasingly strenuous for them, but they were a great team and wanted to remain such—so they changed over to Pétanque," Jürgen Hatzenbühler explains.
The building of the "Verein für Sport und Körperpflege (VFSK) 1900 Oppau" (1900 sports and body care club in Oppau) in Ludwigshafen charmingly reminds you of the scene of a crime from the German classic TV programme "Tatort." It wouldn't be much of a surprise to run into inspector Lena Odenthal and inspector Mario Kopper training here. However, the VFSK is not only about gymnastics. It is also about Pétanque.